Fuel-saving driving tips Green Bay, WI
Driving efficiently has gone from a fad to a necessity and the team at GOAutoPlus.com is offering fuel-saving driving tips in Green Bay, WI to help drivers make the most out of every drop of fuel.
Fuel is the engine's source of nourishment and energy. When a vehicle works harder it requires more fuel, which means drivers end up having to spend more money to fill up their tanks while creating harmful emissions. Following a few fuel-saving tips will allow your vehicle to perform more efficiently and save you money on fuel and future vehicle repairs in the long run.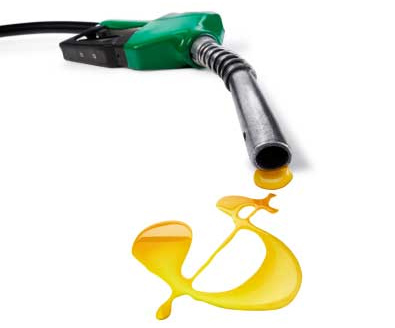 Green driving for Green Bay drivers
Earning a better fuel economy doesn't require you to drop bank on a new hybrid or electric vehicle. Achieving a more efficient drive can simply require you to adjust your driving habits.
There are several simple and inexpensive ways for drivers to reduce their fuel consumption. Reducing the amount of extra weight you carry in your vehicle can be the first step to driving more efficiently. Adding more weight to your car puts pressure on the engine and makes your vehicle work a lot harder. Clean out your car to lighten your vehicle's load. Next, make sure your tires are appropriately inflated. Underinflated tires have more contact with road, which causes fuel-consuming resistance and friction. Drivers should also be more mindful of their speed. Anytime drivers exceed 60 mph their fuel economy significantly decreases. Carpooling is also an easy alternative for drivers who commute to work or school. In addition to reducing fuel consumption you'll also save money on the fuel itself. If your company is especially accommodating, working from home is one of the ultimate ways to save fuel. Alternative forms of transportation are also a wise choice whenever possible.
Cars over 30 mpg Green Bay, WI
If you're on the market for a new car, one of the best ways to keep your fuel economy in check is to purchase a more fuel-efficient vehicle. GOAutoPlus.com is stocked with several new and used cars that earn over 30 mpg on the highway.
Switching to a fuel-efficient car may be the best choice for drivers who travel frequently and at long distances. While adjusting vehicle preferences may be a wise consideration (going from a gas-guzzling SUV to a compact crossover), drivers don't have to sacrifice what they want for what they need anymore. GOAutoPlus.com is home to some of the most versatile and accomodating cars in the industry that offer impressive fuel economies. Large families can still reduce their carbon footprint without sacrificing space and luxury enthusiasts can still get sports car style while producing a more efficient drive. For more information on how to go green in Green Bay, contact GOAutoPlus.com today.